Residential Generator Installation in Buffalo & Western New York
Servicing over 15,000 customers, we are the leading dealer of Generac, Kohler and Cummins power generators in our region. Since 2004, we've completed over 6,000 installations. Our team of over 50 certified, factory-trained installers, project managers, and support staff is ready to do the same for you. From Annual Preventative Maintenance, to Warranty Repairs, to 24/7 Emergency Service, we offer everything you need to make your home's standby power system work for you.
Residential Generator Solutions
Home Power Systems offers the unique ability to perform every aspect of a generator installation. Whether it's getting a permit from the town, transportation of the generator, or the physical installation, it's all done in-house.
Aside from quality of installation, proper generator maintenance is crucial to your generator's reliability and longevity. We provide a thorough service and maintenance of your generator yearly and sit down with you to explain what work we performed.
We Provide
Proactive Annual Preventive Generator Maintenance
Factory Trained Generac and Kohler Technicians
24/7 Emergency Assistance
Authorized Warranty Repair
Choosing a Generator for Your Home
Selecting the right generator for your home is a significant task that demands careful consideration. To ensure your household's power needs are met seamlessly, several important factors come into play. We'll dive into each:
Power requirements: Power requirements refer to the amount of energy needed to operate multiple devices at the same time, including lighting, equipment, and appliances. Selecting the appropriate generator depends on its capacity to consistently meet your energy needs. Consider both continuous and intermittent usage when evaluating your needs.
Fuel choice: You can choose between gas, solar, propane, natural gas or diesel as your fuel source for your generator. Do your research or speak to a technician to determine what's right for your home.
Size of the generator: You should consider the size of your home and the amount of appliances you'd like to provide power to. A technician can help you determine the right size generator based on your needs.
Transfer switch: To turn on your generator, you'll need a switch. In the case of a power outage, an automatic transfer switch makes for the most convenient option.
Safety features: Look into the additional features a generator provides, such as an automatic CO shutoff.
We are an authorized Generac Power Pro Premier and Kohler Platinum Dealer that understands the most intricate details of your automatic standby generator. Generac is the top-selling brand in residential backup power, providing reliable emergency standby electricity for homes and businesses. Kohler is well known in the commercial generator industry as a reliable choice for business backup power, as well as commercial-grade residential units.
Rochester
Monroe
Wayne
Ontario
Seneca
Schuyler
Yates
Livingston
Buffalo
Wyoming
Genesee
Orleans
Erie
Niagara
Syracuse
Onondaga
Oswego
Oneida
Madison
Chenango
Cortland
Cayuga
Southern Tier
Allegany
Steuben
Chemung
Tioga
Broome
Tompkins
If you are located outside of our service areas, please click here.
Standby Generator Installation Process
01. Call Home Power Systems
Call or click to get in touch with our team today. We can answer questions, provide options for your specific needs and schedule a convenient home or virtual survey, or a visit to one of our showrooms.
02. Site Survey
One of our expert project managers will conduct your in-person or virtual survey to provide a solution which fits your exact needs. The project manager will help you with product knowledge, scheduling, and financing options during the visit.
03. Permitting & Project Review
Before the turn-key, one-day installation, we will coordinate the approval and any required permits with your local municipality and governing entities (HOAs, for example). We will conduct a thorough project review with you before the work begins so there are no surprises!
04. One Day Installation
Part of what separates Home Power Systems from the competition is our unique ability to execute your installation in one day. We do the work behind the scenes so that we are prepared and focused on the installation, creating minimal disruption to your busy schedule.
05. Post Installation Support
We handle your standby power needs 24/7 – preventative maintenance, emergency calls and warranty repairs are the foundations of our unparalleled customer support. We are here when you need us the most!
Considering standby generator installation? Learn more by viewing our Resources pages!
Customer Reviews
Sometimes you wonder whether these reviews are made up. Well I can tell you in my case the service was more than excellent. I had a home generator installed by the team of Justin, Tim, and Andrew.
I can tell you that each one of the guys were experts in their areas of the install. They worked individually on each facet and then together when needed to finish up. They had it down. What a team. I couldn't be happier with my purchase. Rusty, our rep was detailed and helpful to understand the process. Home Power Systems is top notch, no hype. If you are in the market for a home generator I highly recommend this company. Kudos…
The entire organization is outstanding. Right from the first phone call, answered by Rory, Jeff coming here to explain everything that could be offered and what would be the right generator and where to place it , to the installation crew, to the completion of the installation, everything went perfectly. This is a company that tells you straight what they can do and then they do what they say, on time and with no surprises. The installation crew was amazing. Mark, Wayne, Woody, Andrew and Evan were on time, polite, professional and respectful. They introduced themselves including what their role was for the installation! They were very knowledgeable and worked efficiently as a true team. It is a tremendous peace of mind knowing everything was done correctly- adhering to the highest standards. Home Power and the great people they employ get my full recommendation. Thank you for a job well done!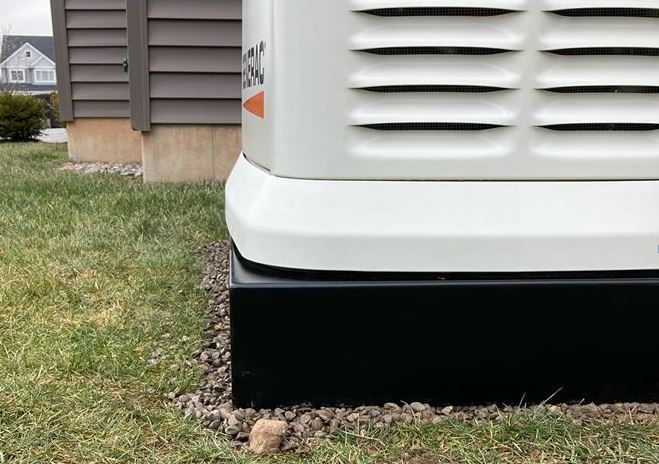 I decided several months ago to get a whole home backup generator system. Had 4 estimates and decided to go with Home Power Systems. Generac generator installed just a few days ago. They are not the cheapest but I can tell you my experience with the company so far has been outstanding. From the initial contact, follow-up calls, initial consultation with Dale, to installation, everything has been very well communicated and executed. The installation team, Harley, Mark, Dom, Jason and Andrew, was outstanding. They are super efficient, friendly, clean, explained all the steps involved, ready and able to answer any questions. The final installation looks very clean and neat and I could not be more pleased. I highly recommend Home Power Systems to anyone interested in a backup generator system.
"Thank you to Home Power Systems! Our house frequently loses power in severe storms and through the years we have had to spend many nights in a hotel or our office with our pets! Now that we have a Generac Whole Home System we are so happy to know that we don't need to leave our home. With peace of mind now we wish we had it installed years ago! Thank you to the entire install team! Extremely professional and patient with an older home that has structural challenges. The team spent a long cold winter December day installing it and didn't stop until it was complete. Thank you again and we are very happy!"
Your team at Home Power systems was sensational! Great communication! The installation team handled everything involved with this project. Everyone explained, in great detail, how everything was going to work and explained how the warranty worked. The install team was very punctual and polite. We will continue to recommend Home Power Systems to anyone in need of a Home Standby Generator Power System.
Exceptional every step of the way!
I needed a generator for my off-grid solar installation for my new home construction project. With winter coming, the timing of the generator installation was critical. Rusty the project manager is extremely knowledgeable and went above and beyond my expectations to secure the commercial grade generator that my project needed weeks earlier than anticipated. He did an excellent job managing the project and coordinating the efforts of the six other contractors involved in the project to ensure the installation went smoothly.
The installation team of Tim, Joe, Kyle and Brian were efficient and professional. They are very knowledgeable and their workmanship was excellent. They also did a great job educating me about my new generator. I believe the entire team treated my project as they would expect their own project to be treated.
Overall an outstanding experience!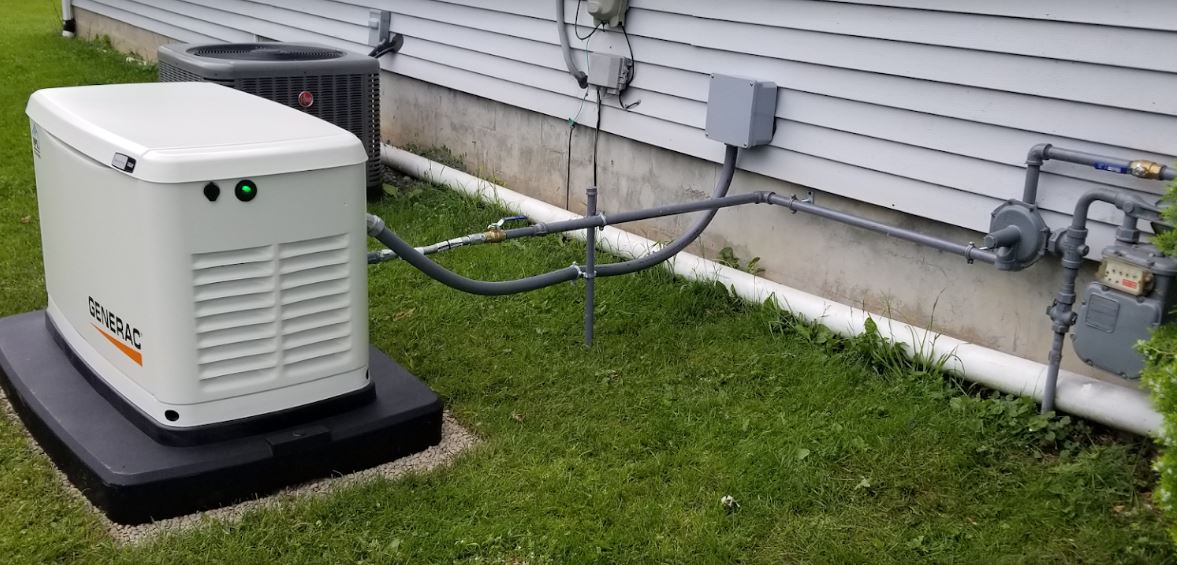 We had our system installed this week. Our installation crew, Jeff D., Isaac, and Woody did a great job! They are very knowledgeable and they answered all of our questions. The installation took less time than I had expected, we are very pleased with the work they did. We highly recommend Home Power Systems!
The team at Home Power Supplies lived up to their online reviews when the installed my whole house generator last Friday. They showed up on time, completed the task in a timely manner, made sure everything was running smooth and that I understood completely what I need to know as a new home power system owner. They work site was cleaned up and my yard returned to normal almost like nothing had been disturbed. Thanks again to Jeff, Tim, and Alex for getting the job done like true professional last Friday. I will definitely recommend this company to anyone I know looking for a home generator.
"An absolute pleasure to work with and they exceeded my expectations in every phase. The sales presentation was an education and full of information. Kyle came and set the generator seamlessly with the right tools for the job. Mark was the head of the installation process, overseeing everything and the entire team payed attention to every detail. The gas line was run in the best way possible to not interfere with future improvements. The attention to detail is second to none. Thank you for a great experience."
"I met with their project manager and knew right away he knew this business. We agreed on a Generic Whole House system. HPS updated our electric panel and buried the power line to our generator – no more unsightly power lines hanging over our deck! The day of install I was wowed! The HPS team arrived on time & went right to work. Every employee well trained to do the job right. Kudos to Home Power System owner and management – you have an excellent team of professionals eager to make your customers happy."
"The crew that came to do my install were very professional and friendly. They let me know what was going on every step of the way, checked everything when they were done, and gave me some background knowledge on my new unit. They answered all of my questions. They were also neat and cleaned up when they were done – you would not have known they were in my basement. I definitely recommend them!"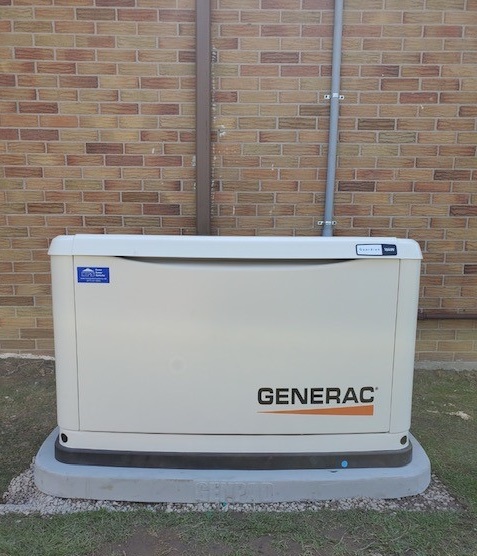 "I had spoken to a few different generator contractors and these guys impressed me from the start. I am a pretty good judge of vendors based on my experience in running a few different businesses. The sales representative Rusty was the most knowledgeable to my installation experience. Everyone was super professional, knowledgeable, and friendly. Yes, they were a little more than another one, but there is a price for quality.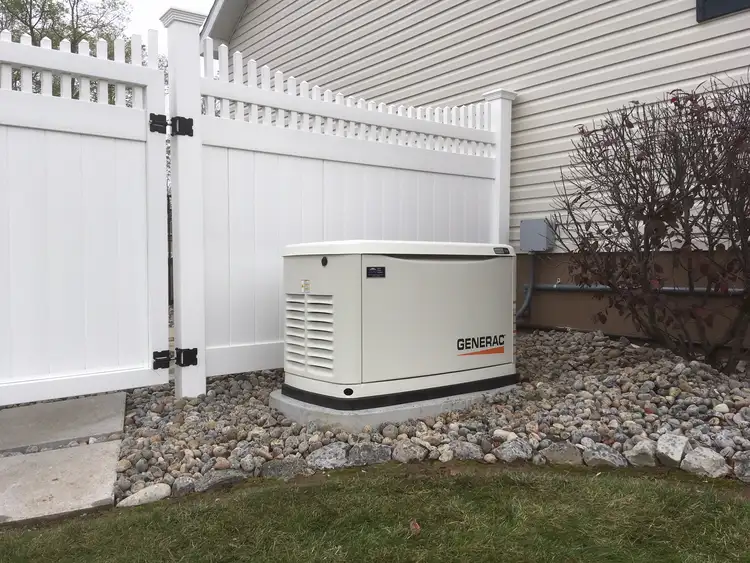 The installers for this company were polite, professional, thorough and had communication skills – I give an A+. They took pride in what they were doing… nowdays that seems hard to find. Appreciative and thankful for their superior service.
Very impressed with the overall customer service provided by Home Power Systems. During a recent power outage, our 10 yr old generator did not come on. We searched for a service provider and found HPS on line. Total professional unit – easy to work with over the phone to set up the appointment. The tech was a total pro – on time, courteous, and quickly determined the issue and provided a thorough explanation. Highly recommend using HPS for generator service.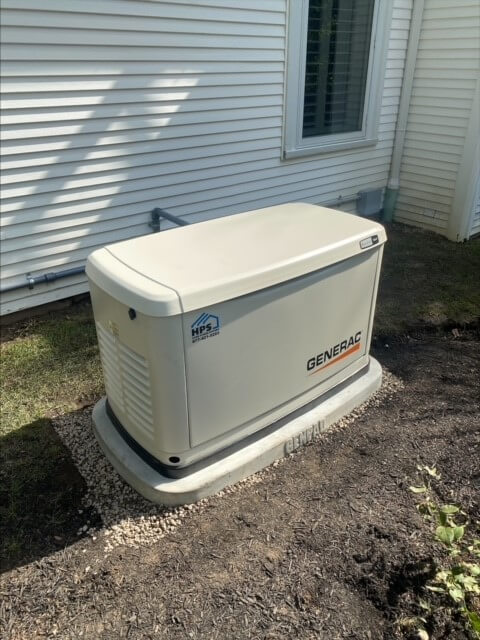 All I can say is Wow! The Home Power Systems sales rep, project manager, and installation team all were absolutely great. I had obtained several estimates from other sellers and settled on one last October. However, they were unable to obtain the generator to install. When that time came and I still had no firm install date I was starting to worry a bit. Then I saw the HPS advertisement on TV so I decided to give them a try. I dropped an email to HPS at about 4:00 on a Friday afternoon. By 5:00 I had a response. I'm extremely pleased with the entire HPS process, people, and workmanship. Highly recommended!
Home Power Systems was absolutely the best experience I have had in years with a contracting company actually surprising me with service, quality, and professionalism. On time! The Generac was installed beautifully, and in one day. I am still in disbelief at how amazing the team of professionals was. Generac's are high quality generators to begin with, but they are only as good as they are installed. You may pay a little less some place else, but you will pay more in the long run.
They showed up on time and ready to work. Very friendly and professional, showed me what they were going to and went right to it. When they were done they showed me how to operate the system and what to expect. Everything was cleaned up. I would highly recommend them to anyone who wants a quality job.
They were here when they said they'd be and walked me through what they would be doing. Joe, Mike, Dom, Andrew and Brian went to work and did a very professional job. It was raining and muddy but that didn't hinder them in the least. The install was done when they said it would be, they walked me through how the generator would operate and then they washed the mud off my garage floor. I couldn't be happier with the job they did and would highly recommend HPS to anyone wanting a standby generator installed.
Just finished the installation of my home standby generator. Jeff, Frost, Tim and Tom were outstanding! Very knowledgeable, very efficient, very willing to answer any questions I might have. Jeff Carlucci was also very helpful from the sales and site survey standpoint. I will recommend Home Power Systems to all family and friends.
HPS of Buffalo NY is a great place to do business with. The salesperson Rory, and project Manager Dale were clear, concise and friendly. The install crew of Harley, Dom, Jeff and Anderw were first rate. They answered all of our questions, were friendly and did a great job respecting the property and cleaning up. We are extremely pleased.
Our second generator was just installed by Home Power Systems. The installation team of: Jeff, Wayne, Dom, Tim and Evan did a superior job. They handled all the little details of the removal of our old generator, adjusting the location, extending the fuel supply and installation of our new system. The yard looks like nothing happened at all. The review of the system, paperwork and mobile communication was clear and our questions were all answered.
We have been very satisfied with our first generator and the HPS servicing of it over many years. This installation has only improved our high opinion of this company and its' staff.
Excellent company. They have serviced my old (18+ year old) generator for 2 years and just yesterday finished installation on a replacement 24kw air-cooled. My main point of contact for service has been Andrew, who has been fantastic. I've also worked with Zach, Steve, and had Rusty QB the sale/installation of the new unit. Great group of guys, I would strongly recommend if you are in the market – just know that these things aren't cheap.
We recently had a Generac generator installed at our home by Home Power Systems of Farmington, NY. Our salesperson, Jeff, was very knowledgeable and spent time looking over our home to determine the best size and placement of the generator. He explained the whole process thoroughly answering all our questions. On the day of the installation, Jeff arrived with the crew introducing us to the project manager and other workers. They were all very careful of our home and property placing drop cloths along the pathways throughout our house. Upon completion of the project, time was taken to instruct us on the use and care of our Generac. We feel much more secure knowing we will be covered in case of a power outage. We highly recommend Home Power Systems and their employees who were knowledgeable, respectful, and thorough!
Many thanks to the HPS staff and crew including: Jeff, Rory, Kyle (sales and office), Joe, Tom, Wayne, Woody and Mark (installation crew)! All worked hard and performed an exemplary job. Added value to my home and I am now prepared for anything.
We had our full house Kohler generator installed in late September and couldn't be happier! We had 3 quotes from different companies but Rusty sold us on HPS because he was the only one to realize our electrical panel of 43 years was dangerous and had a recall, and he wouldn't guarantee the generator installation until the panel was replaced. He was concerned about our safety and not if he could sell us his product.
We had Tim replace the electrical panel and then Mark was the installer, with Steve handling the electrical part of the installation. Each one, from Rusty to Tim, Mark and Steve were so professional! They were a delight to work with and were friendly, efficient and treated us as valuable customers.
We are glad we went with Home Power Systems and your company was well represented by these men, who are assets to your company.
Realtime feed for the current electrical grid status – News, Power Outages, and the future of our Power Grid:

Learn More
Contact Us
If you would like to learn more, schedule a quote, or follow up on a previous quote, submit your information here and we will contact you. For Emergency Service requests, click here.